Some people say that women need jewelry all year round. Jewelry can not only improve your overall wearing taste, but also show your personal temperament and your character.
Summer is here, and clothes have been replaced with lightweight materials. At this time, jewelry is more needed to enhance the overall quality of clothes. A suitable jewelry with superior material can play a finishing touch, not only a bonus, but also a symbol.
If a man's taste can be reflected from a watch, a woman's taste is mostly reflected in jewelry.
What characteristics does a good jewelry need?
First of all, the first and most important point is the superiority of the material. The quality can directly determine the texture of the jewelry. A good metal material will keep the jewelry shiny and shiny for a long time. The material of the gemstone is even more important. It directly determines the quality of the jewelry and your overall look and feel after wearing it. A good gemstone can produce a shining light after refraction, which greatly improves the quality of the jewelry.
The second point is the design and technical cutting of the jewelry. A good design can maximize the charm of the jewelry, make the gemstone show the most shining state. It also allows people to understand the wearer's aesthetics and taste through the state of this jewelry.
Last but not least, it is to choose jewelry that matches your temperament and wearing style. Jewelry with the same style can better highlight your personal temperament and image.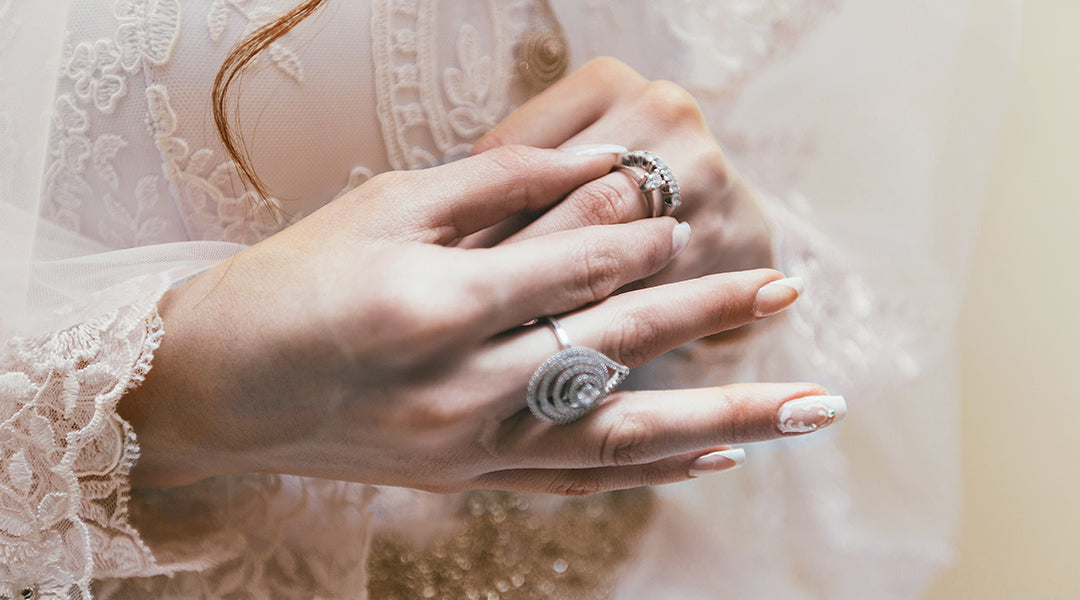 Such as our White Classic Pear Created 3.5 CT Engagement Ring which is both has exquisite pear-shaped cut and perfect design, it is not only makes the diamond more dazzling, but also makes this ring just right to show its brilliance at every angle.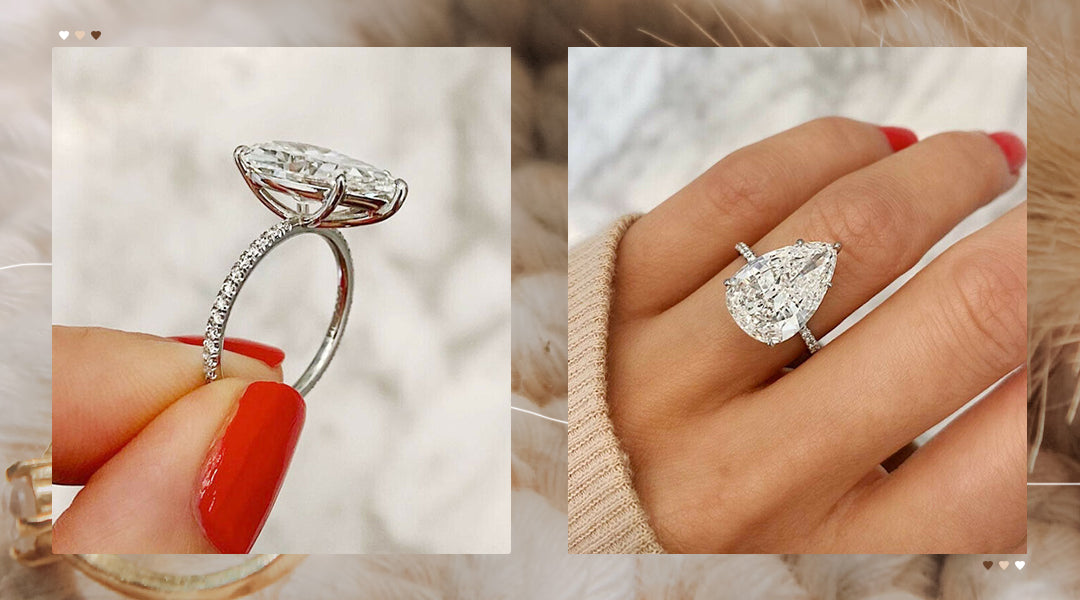 Show off your own style confidently, and decent jewelry will be one of your sources of confidence.
Good jewelry will add points to your overall image, let your self-confidence radiate from the inside out, and better show your personal characteristics. It is not just a piece of jewelry, but also your "good friend", who will accompany you to bloom a better version of yourself.
If you have problems about how to find a decent jewelry,here's some inspiration for you.
A piece of jewelry that can distinguish you from the less fashionable masses like White 4.5 CT Oval Double Halo Sterling Silver Ring Set. The luxury ocal cut design will highlight your elegant temperament very well and make your outfit become outstanding.
Also,a delicate and elegant piece of jewelry that can fit any occasion is a must-have for you. For example, this White Round Cut Full Diamond Bracelet, whether it is a work occasion, a party or even a dinner party, can be perfectly adapted to show your elegant temperament.
Choose the best and suitable jewelry for yourself in order to show your charm better. We hope you will have a fabulous experience in WITHINHAND when looking for your dream jewelry.