Gorgeous jewelry seems to be inherently attractive to humans, especially diamonds that sparkle. Transparent and white diamonds have always been a symbol of love, which people hope that love will be like a diamond that will last forever.
Among all kinds of gemstones, the rarest and most popular colored gemstone is the pink gemstone which normal price is above $500, or even $1000! Pink is a romantic and sweet color. The light pink is fresh and elegant, reminiscent of a beautiful youthful love. It is so sweet. Therefore, the symbol of pink gemstones is sweet love.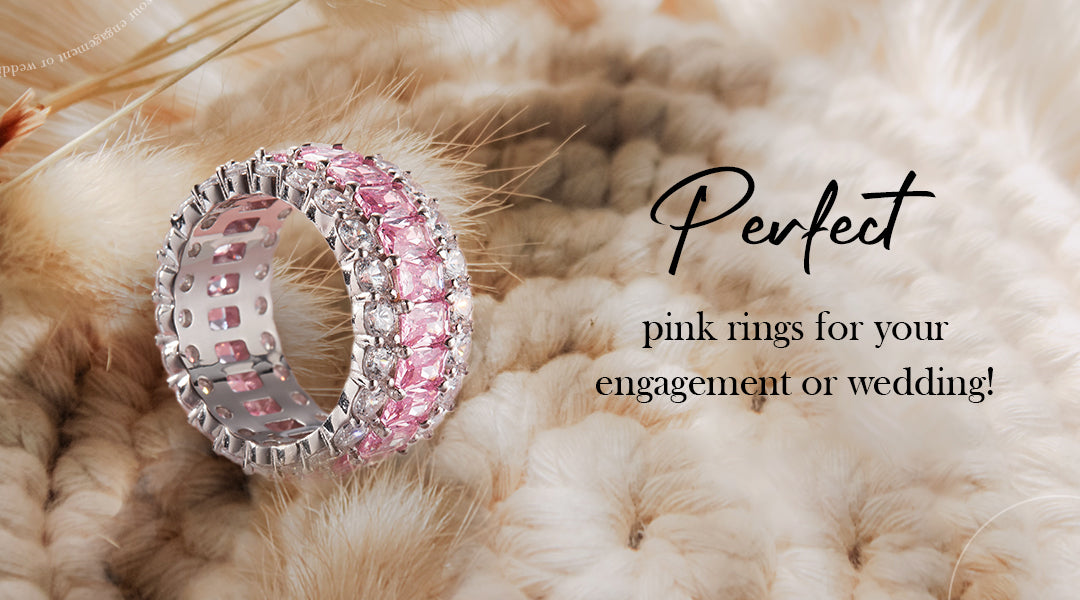 Pink rings are not only sweet but also very romantic and elegant.
When it comes to pink diamond rings, many people think that pink rings are the exclusive gemstones for young girls, and only young girls are suitable for wearing pink gemstones. In fact, no one said that pink gemstones can't make all ages of women to become more pretty. Fashion has never been divided into age and style.
The pink rings are different from people's daily impression of cheesy and cheap pink. Pink gemstones have always been called the nobles of gemstones, and have always been favored by the royal family and the rich in the world, becoming a symbol of nobility and elegance.
💎This pink heart ring - Withinhand Pink Heart Created Engagement Ring  embodies the elegance and romance of pink gemstones. The heart cut and exquisite design are the best choice of pink diamond engagement ring for countless women.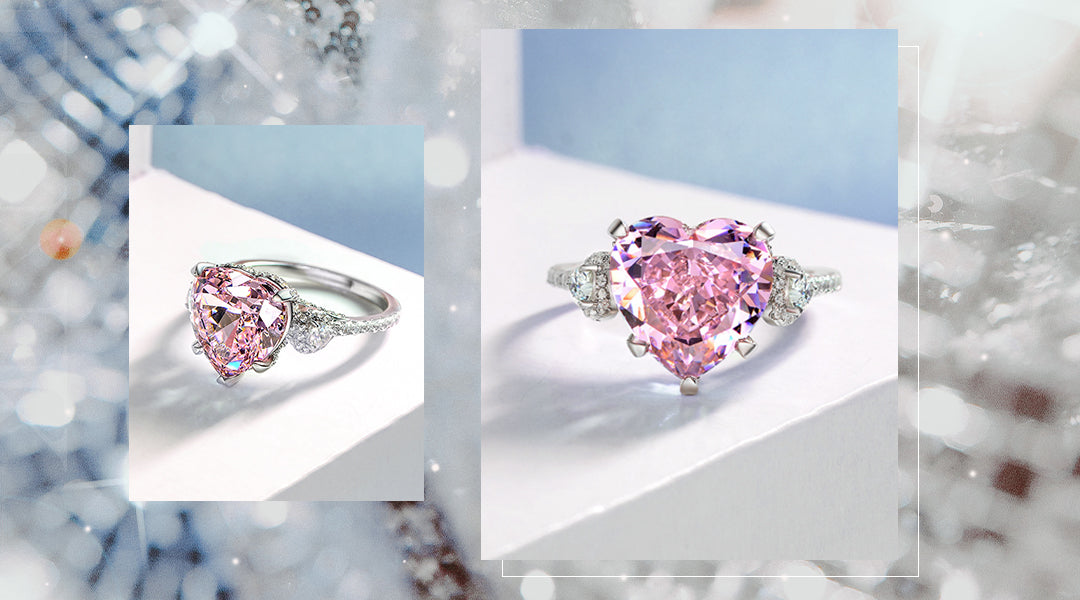 Pink is the color of love, and pink rings are a well-deserved token of romantic love.
Every girl wants to have a dream ring when it comes to engagement or wedding. Pink is a romantic color, full of girlishness, and it also seems to make you feel the romantic fairy tale world. When your lover presents you with pink stone engagement rings, the meaning of this love is self-evident and naturally unique.
💍This specific pink lab grown diamond ring - Withinhand Pink Three Stone Cushion Created 8 CT Engagement Ring  can be the perfect choice for you to show your love when you proposal or exchanging rings at wedding.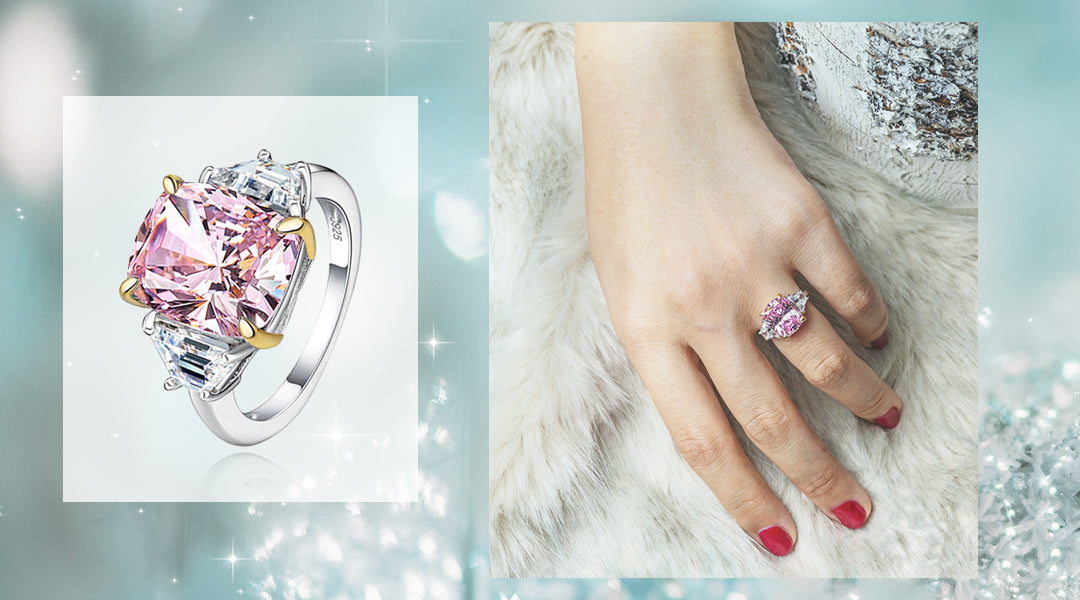 💗If you like the purity of white diamonds, but also indulge in the softness of pink diamonds, then this Withinhand Pink Emerald Cut Halo 11CT Sparkling Vintage Ring  you cannot miss! The color matching of the two gemstones is fabulous which better highlights the beauty and nobility of the pink gemstone.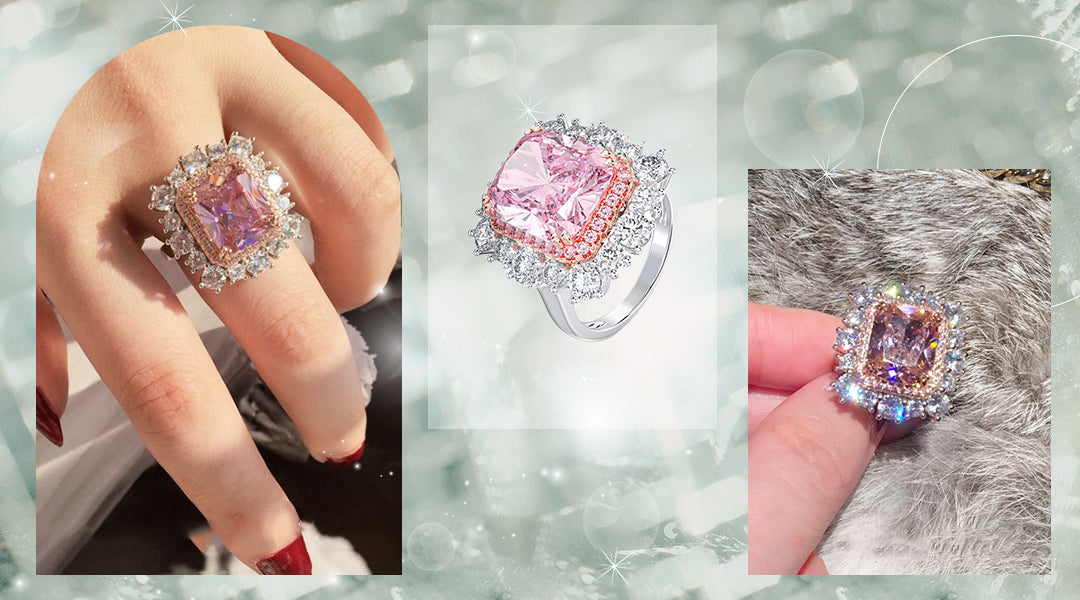 Withinhand always committed to providing every woman with the most beautiful yet affordable pink engagement rings so everyone could have a perfect engagement ring for their big day!