Up To 45% OFF For BIG Promotion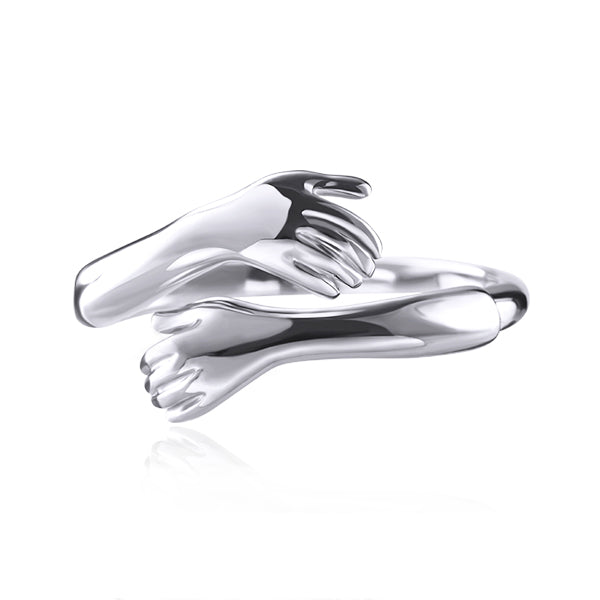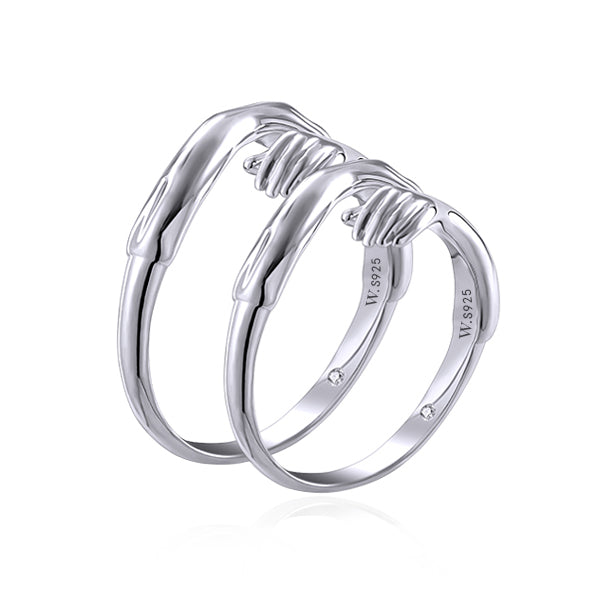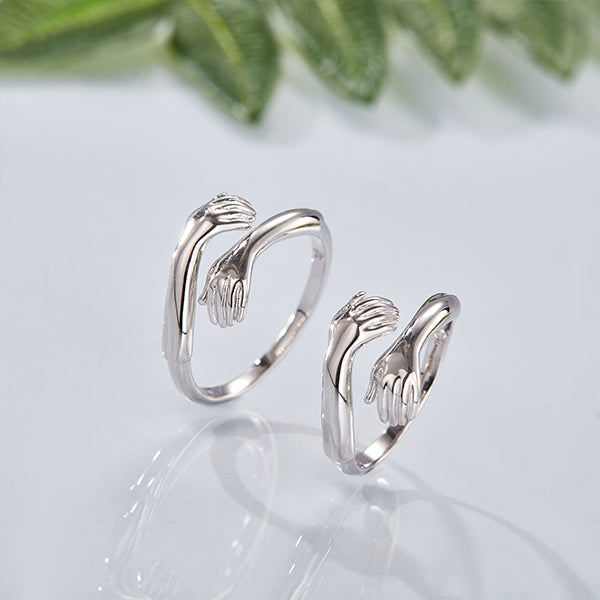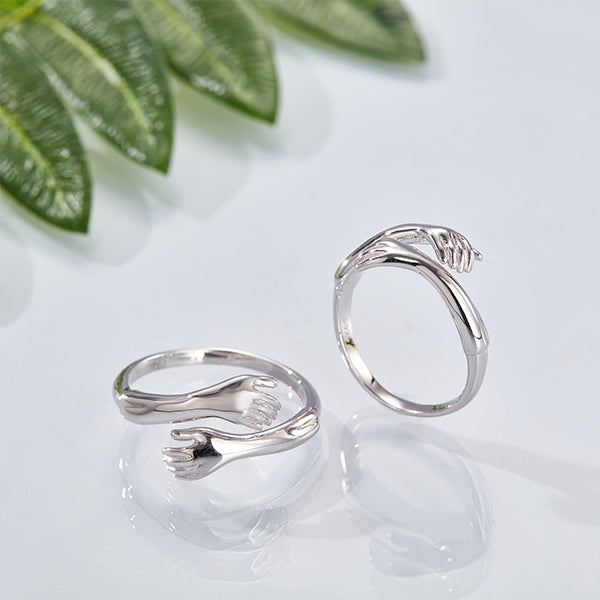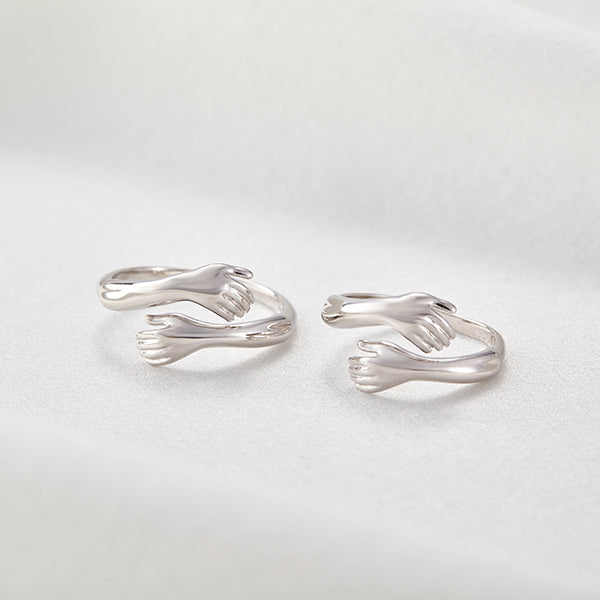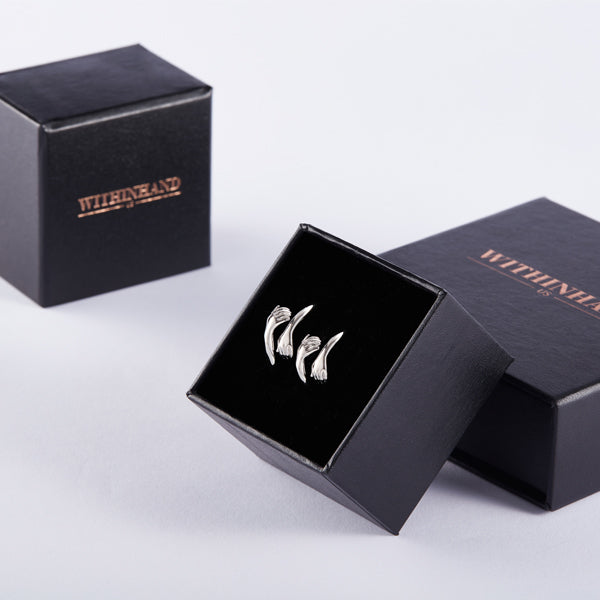 Withinhand Customized Hug Ring

(2688 reviews)
Show your love with a warm hug and small diamond. We can engrave the words as you want. You are so lucky to enjoy a 45% discount!
$70.00
127.99
SIZE
Note: By default the first custom dialog is a smaller ring, such as M in M+L combination, and the second custom dialog is a larger ring, such as L in M+L. If you choose M+M or L+L, fill in the two dialog boxes arbitrarily.
Flash Sale! Never Miss It!
3d 2h 46m 36s
Product Details
FEATURES
Best gift for your loved ones
Surrounded by love. Let him/her always feel the warmth of being embraced by you
There is no temperature for a hug model, but it can express the same emotion, which is its meaning of itself.
SPECIFICATIONS
Item Types: Rings
Material: 925 Silver+Lab-Created Stone
Total Weight: 0.0071lbs (M), 0.0077lbs (L)
Color: Silver
Size: Adjustable, can adjust one size up and down. M fits US size 6-8, L fits US size 9-11.
"A piece that symbolizes an embrace as powerful as the real one."
"Customized design - engrave what you want to say on the ring forever."
Grace, who is 85 years old, customizes a hug ring with us. On the inside of the ring, she chose to engrave the phrase, "Grow up freely," as a birthday gift for her granddaughter. The time for continued companionship is limited, and it is Grace's wish to accompany her sweetie in a different way. See, that's what makes this ring so special. Each custom ring carries a different emotion, and each engraved phrase contains an unspeakable touch.
"Brighten your day with a simple warm hug"
Not as high-profile as parent-child clothes, but it accommodates the simple love between family love. The simple and generous design will not make you feel embarrassed for bringing it to any occasion. When traveling with family, parent-child clothing is no longer the only option. The family wears cool hug rings and takes warm photos, demonstrating the joy that this small object can bring.
Freely express your thoughts and feelings with this one-of-a-kind personalized hug ring!
No More Waiting! This 45% SALE OFF Will End In
3d 2h 46m 36s
Made from fade-resistant high-quality S925 silver and shimmering in Lab-Created Stone, this beautifully designed ring wraps around your fingertips in a loving embrace.

Unique hugging posture design, adjustable ring size, better fit your fingers.

A phone call is frequently insufficient to convey intense feelings of longing. At that point, a simple but distinctive hug ring could make all the difference.

It will come with a beautiful-design box for free to ensure that the product will still be dazzling when you receive it.
Flash SALE Only $70.00 127.99
Buy Now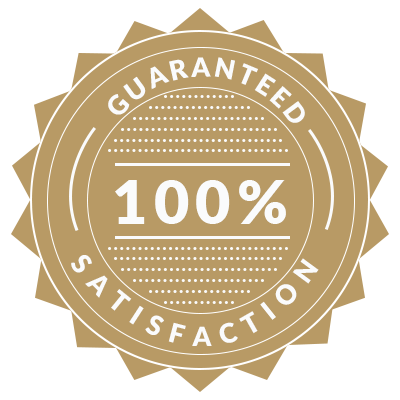 100% Money-Back Guarantee
If you are not 100% satisfied with your purchase, then you may return your order for a full refund with no questions asked.
With 50,000+ 5-star reviews, Withinhand pledges to provide you with the highest levels of value, quality, and personal service available, so your complete satisfaction is guaranteed.
Frequently Asked Questions